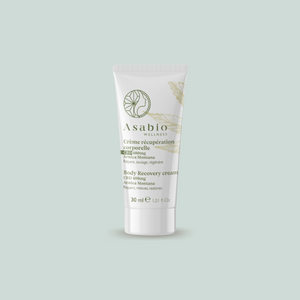 Asabio body recovery cream combines 3 active ingredients to help your skin regenerate:
The hemp seed oil with strong moisturizing and regenerating power will allow it to regain its radiance and natural appearance.
CBD will strengthen its anti-oxidant action and cause more cell regeneration.
Arnica Montana, known to quickly relieve bodily damage, this plant helps naturally recover from bruises and trauma.
All of the ingredients in ASABIO body recovery cream come from organic farming, cultivated by farmers who respect our environment.